SKYLAND
1995 -2006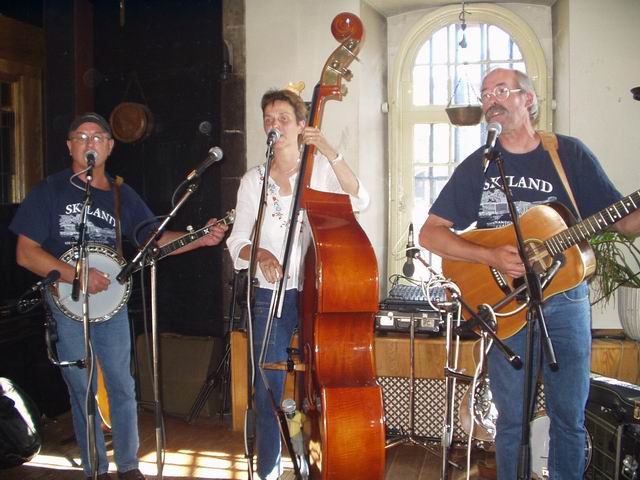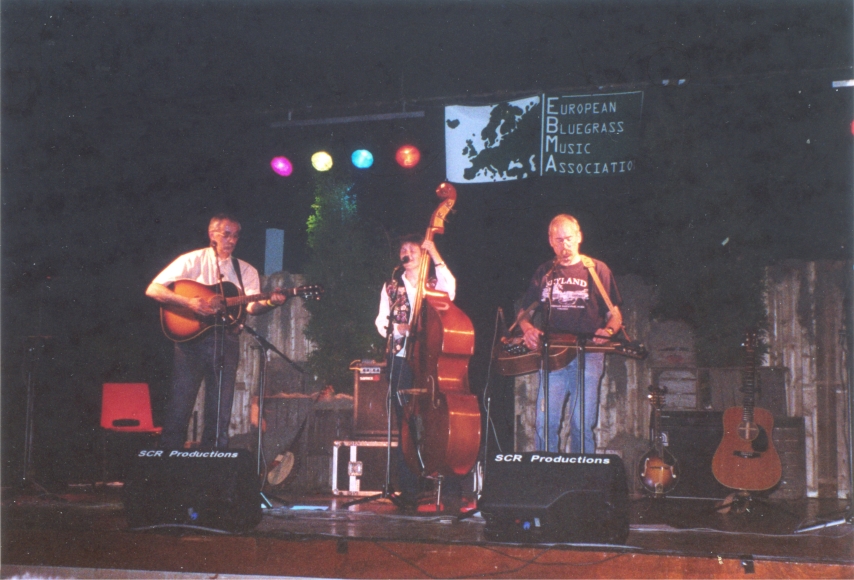 A touch of folk, a whiff of oldtime, a handful of singer-songwriter stuff, close three-part harmonies and a solid bluegrass foundation: the trio Skyland mixed it all together into a beautiful blend of acoustic, hand-made and animal-friendly music, in a sound that is distinctively their own. "Soul-food", is how some listeners have described this Dutch top-band's unique performance.
Who played in Skyland?
Elly Beurskens and Bruno van Hoek have been active in the Dutch country- and bluegrass scene ever since they started the successful trio Reckless Fingers, winning one award after another with their mixture of various musical styles. Nowadays they mostly operate as the husband-and-wife duo Heartstrings , playing and singing bluegrass & country classics in the traditional 'brother duets'-style. As such, they have become a popular item in the British folk- and bluegrass clubs, where they also can be heard playing with Bram Taylor, one of Britain's finest professional folk singers.
In 1995 these two started the trio Skyland with Theo Lissenberg, whose untimely death in March 2003 put an end to one of the Netherlands' best vocal groups in the acoustic bluegrass and oldtime style. Two months before Theo passed away, they recorded his legacy: the beautiful CD 'Moon Over The Water', featuring their Four Wheel Drive friends Joost van Es on fiddle and Paul van Vlodrop on mandolin.
In May 2003 Bruno and Elly were joined by Theo's long-time friend Jerry Gout, who has a long career as a (professional) musician, playing with star-guitarist Harry Sacksioni and in bluegrass bands such as Jerrycan and the Bluegrass Clodhoppers. He is also a much sought-after studio musician. His authentic sound as an instrumentalist and a singer, in which bluegrass- and oldtime influences are predominant, made him the perfect match for Bruno's unconventional approach to the banjo and Elly's warm voice.