El Gringo's page
---
Welcome to the most unimpressive homepage in the world.
Just the temporary home of the How-to pages regarding the camshaft variator replacement on the Alfa Romeo Twin Spark 16V engine.
And in case you're interested (probably not), these are my two cars: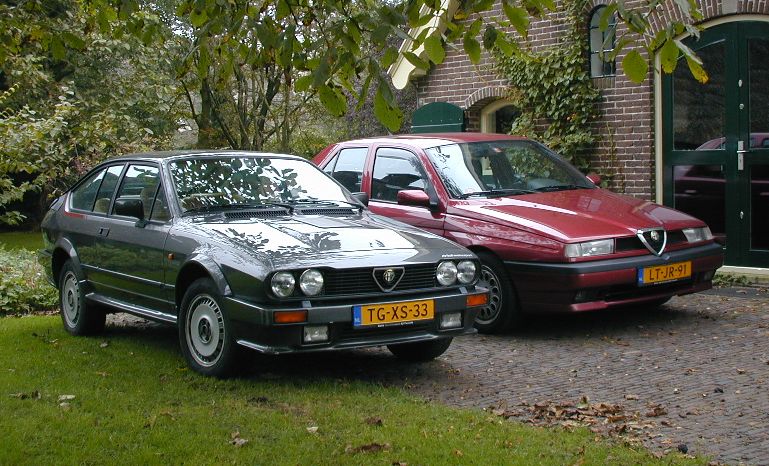 If you have any comments or questions, then join the Alfa 155 register and send me a private message, or post a message on the forum. If you don't have anything to say to me, join the register anyway!
Jaap Bouma, aka El Gringo