BRISTOL CRAWLER TRACTORS HOMEPAGE
---
Bristol model 10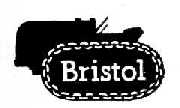 BRISTOL 10 CRAWLER TRACTOR REGISTER
We run a register for Bristol crawler tractors produced between 1932 - 1947, that is those with either a Douglas, Anzani, Jowett or Austin 10 engine. Please send a stamped addressed envelope with any enquiry in order that we can send a newsletter by return. We run the register for like minded enthusiasts and are sometimes able to help with spares.

Our contact details are:

JEFF AND KIM STEED
Tye Farm, Cornard Tye,
Great Cornard,
Sudbury,
Suffolk,
C010 0QA

Telephone: Mobile 07710310804
Home 01787 281073

Click to send e-mail to Jeff and Kim Steed.
We appeal to you all to keep in touch with us. Please donít forget to tell us if you sell your Bristol 10, and also pass on the details of the Register to the new owner.
Here is a picture of the Bristol 10 which Graham & Jean Smith rallied regularly at shows around England and Wales throughout the season: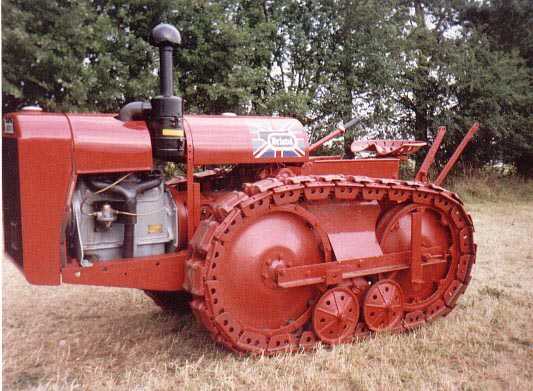 EBAY SHOP
As well as a keen interest in the Bristol 10, Jeff runs a Vehicle Repair Business and an eBay shop selling brand new spare parts for many makes of vintage tractor, including the Bristol 10. Jeff also stocks the authoritative book on the Bristol 10 "The History of the Bristol Tractor 1932 - 1947" by Geoffrey Stannard. Jeff is supplied with this book directly from Geoffrey Stannard and it is not to be found in any bookshop or Vintage Stand at Rallies/Tractor Shows (unless it is a second-hand copy, that is). Jeff has also obtained new supplies of the tank stickers depicting the correct logos for each model of the Bristol 10. All these items can be viewed at www.stores.ebay.co.uk/Silver-Fox-Tractor-Spares.

We are also members of the Vintage Horticultural and Garden Machinery Club, England.
Their address is on Michiel's Garden Tractor Links Page.
---
Bristol model 20 and newer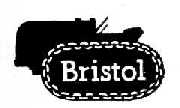 There also is a register for all the other Bristols from the Bristol 20 up to the last ones produced in the 1970's. This is run by Stuart Johnson and his address for people to write to is:
Stuart Johnson
New Cliviger Laithe Farm
Red Lees Road
Burnley, Lancashire BB10 4RE
England
Phone (mobile) 07973-388147
He is not on the Internet yet so we can't provide an e-mail address for him. He is very helpful if anyone wants to contact him.
Here is a picture of a 1948 Bristol 20 crawler, owned, driven and being restored by J.A. Little of Edinburgh, Scotland: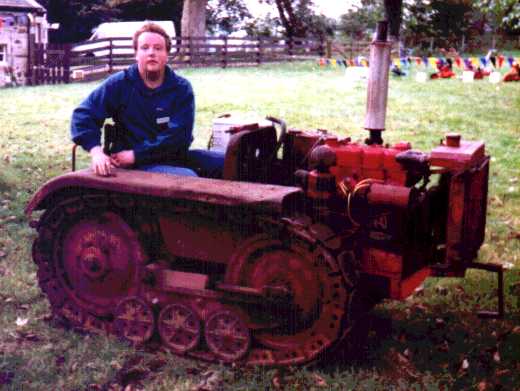 ---
This page was made 22 January 2000 by Michiel Hooijberg, for Graham and Jean Smith.
Last updated: 24 August 2007.
---