Listen to the howling voice of Loulou
Welcome on Loulou's website.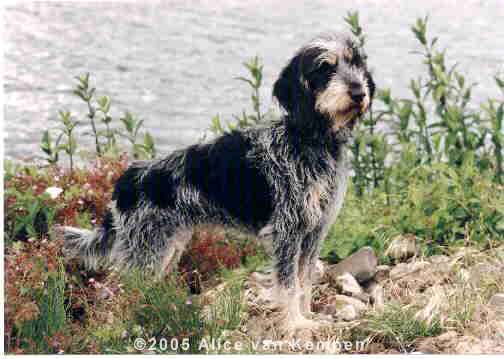 Photo: Alice van Kempen
Loulou is one of the few Griffons Bleus de Gascogne in Holland. The Griffon Bleu is a roughcoated hound from the south of France.
Besides the Griffon Bleu there also exist a Grand Bleu, a Petit Bleu and a Basset Bleu.
Together with the Gascon-Saintongeois and the Ariégeois the Bleus de Gascogne forms the group of hounds from the Midi,
Loulou would like to present you her son Pelle (already a big boy) For an acquaintance with Pelle please go to the puppypage.
For all information about the above mentioned breeds and for addresses of breeders, you can always contact me:
Madeleine de Haas-Hiemstra
Griendwerker 20
3201 GC Spijkenisse
tel. 00 31 181 624520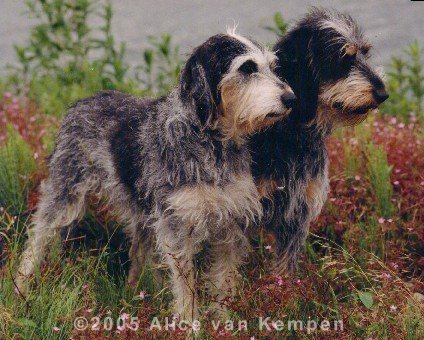 Photo: Alice van Kempen