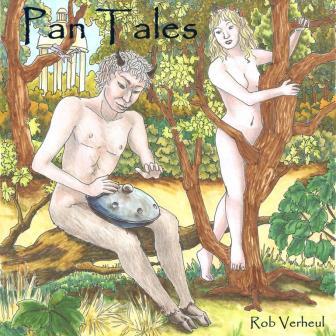 Pan Tales
Rob Verheul, Handpan player, Percussionist and Lucky Bird
Rob Verheul performed for decades as a percussionist in bands of various styles.
After a tumultuous life at the music scene he changed the restlessness of the West of Holland for the peace and quiet of the country life in the beautiful green area of Drenthe. At this place he and his soul mate and artist Lisette (Rosa) Rozendal created their own paradise Atelier dell 'Arte Wapserveen.
In this paradise the peacefulness is disturbed only by the singing of birds. In this almost touchable calmness he discovered the power of an extraordinary instrument called the Hang
The characteristic sound of the Hang finds her way to the heart and the soul. This distinctive feature turning the Hang into an excellent instrument to give every special occasion its own sound.
The unique Pan Tales Rob composes for special events have more and deeper meaning than a thousand words.
Diny van den Bout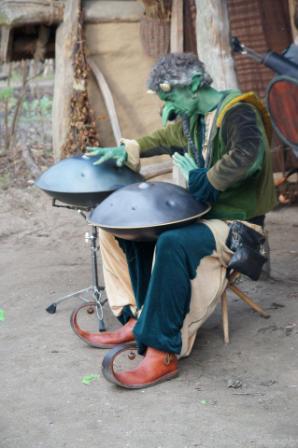 This CD has been recorded at the church of Wapserveen during the summer of 2011. I have chosen this location because of the beautiful acoustics of this church. The sounds you here on this CD are the pure resonance of the Handpan. I personally want to thank the church government of Wapserveen for their faith and trust in me and just hand me over the key to their church and let me do my thing. It was a very nice experience for me being alone in the church and recording this CD.
I hope you will enjoy listening to this CD just as much as I liked it to play the tales. Kind regards…….Rob
If you want to order a CD you transfer 13,50 euro to:
IBAN: NL97 INGB 0684 3537 41 BIC: INGBNL2A Rob Verheul, Wapserveen Followed by the prescription "CD" and your full name and address.
Thanks for your support!