Stamboom Gerrit van Haaften

Genealogie van de families Van Haaften, Van Hoften, Van Haften en Van Haeften en aanverwante families. De bakermat van deze families is gelegen in West-Gelderland.
Genealogie websites worden van harte uitgenodigd zich aan te melden voor onze webring of onze worldwide genealogie toplijst (zie links hieronder).
De bronnen voor de gegevens op deze website: onder meer eigen familieonderzoek, diverse genealogische archieven en internet: o.a. Genlias, Geneanet, Familysearch en Twentebestand.nl. De basis en aanvullende gegevens zijn afkomstig van John van Haeften, die veel gedegen onderzoek heeft gedaan en nog doet naar met name de familie Van Haeften. Daarnaast zijn belangrijke en uitgebreide bijdragen geleverd door: L. van Dijk, M. van Loon, W. Westerdijk, W. Schneider, L. Biebouw, H. Bik, J.F. Koster en M. Gottenkieny. Regelmatig zal deze website geupdate worden met nieuwe informatie.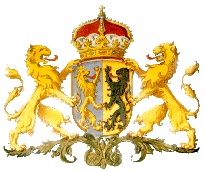 ---
Table of Contents
---
---
Prepared by:
Gerrit van Haaften
The Netherlands

---
This website produced Mar 7 - 2009 by Personal Ancestral File

Vote for us!
Grotere letters? Controltoets + muiswieltje (niet in Netscape)
Larger letters? Control key + mouse wheel (not in Netscape)
---
Zoeken op deze site?
Type in bijvoorbeeld: "gerrit van haaften"
(dus de zoekopdracht tussen aanhalingstekens)



---
---
---

Genealogie opzijnbest.nl.
De beste links over genealogie voor u verzameld.